Clinical Trials: What Do You Need to Know about Data Management
Collaborations in Clinical Research is a networking series that features a panel discussion which brings together subject matter experts from research sites, biotech, medical device, pharmaceutical and technology companies to discuss current clinical research topics that are actionable in the workplace.
Our next event is taking place on March 21, 2018 at HP in Palo Alto. The topic will be Clinical Trials: What do you need to know about Data Management.
---
Registration Closed
---
Event description
When you begin a study, there will be many technical terms you will come across: database builds, data validation specifications, user acceptance testing, system go-live, user and site management, data management plan, clinical review plan and a myriad of other terms that may be new to you.
With so many technical terms, you may find yourself lost in a sea of industry jargon. "What does this acronym stand for? Did I complete this activity correctly? Am I supposed to complete this activity or is it CRO's responsibility?" If you find yourself asking these types of common questions, this is the event for you.
This will be the first of a series of events, where we will take the time to explain clinical data management activities and basic best practices, even if you don't have data management department in-house.
An event sponsored by
Panelists
Karen Green | Senior Director, Clinical Data Management, Forty-Seven
Karen Green is currently Senior Director, Clinical Data Management at Forty-Seven, Inc. She has over twenty years' experience in the pharmaceutical and biotech industry in Clinical Data Management.
Karen is an accomplished leader of in-house staff and service provider personnel working to ensure clinical data management deliverables are on time and on budget for phase 1 through phase 3 clinical studies in Oncology, Cardiology, HIV, Virology, Gastroenterology and Immunology. She has worked at companies such as PDL, Amgen, Onyx, Acerta and Abbott, where she has lead or contributed to the establishment of CDM Standards (CRFs, SOPs, templates) and numerous cross functional process improvements.
---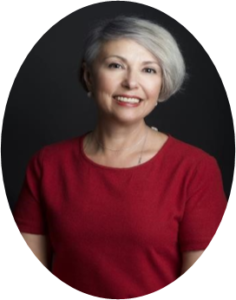 Gina Budman | President and Principal Data Manager, Leading Edge CDM Solutions
Gina Budman is a founder of LeCDMS (Leading Edge CDM Solutions), Clinical Data Advocates organization. As LeCDMS CEO and Principal Consultant, Gina ensures her teams – CDMs, Biostatisticians, Programmers and Validators – become trusted partners to their clients and deliver data of highest quality and compliance. She works with LeCDMS clients to establish project timelines, select proper technology solutions, and ensures client deliverables are met on time and per budget. In addition, Gina partners with various organizations building their internal CDM capabilities.
Gina has over 20 years of Clinical Data Management experience, as well as 14 years of Project Management and Programming/technology. She worked as a Clinical Database designer, Manager of CDM, Director of CDM, and a data consultant for various industry leaders such as Boston Scientific, Abbott Vascular, and multiple CROs and Sponsors. Gina has created the first EDC course at UCSC Extension, and taught Data Management at various institutions.
Using her extensive knowledge of the current technology, industry standards, processes, and principles of clinical data collection, Gina has successfully delivered quality data and led her Data teams through FDA and clients'audits.
In addition, she loves what she does!
---
Moderated by Kunal Sampat | Senior Manager Clinical Programs, Abbott Vascular
Kunal Sampat is a Senior Manager Clinical Research at Abbott Vascular and also the founder of the Clinical Trial Podcast, a podcast and blog platform for clinical research professionals. His goal is to help you accelerate your clinical research career and be a more effective leader. He enjoys connecting like-minded people, introducing new ideas, and immersing himself in an environment of continuous learning.
---
[uxi_button link="post_id-672″ new_window="0″ tel="0″ class="button-block button-block-mobile button-33″ padding_x="50″ padding_y="15″ text="Interested in Downloading Event Content?" text_size="14″ text_size_mobile="" text_font="sub-header-font" sub_text="" sub_text_size="12″ sub_text_size_mobile="" sub_text_font="header-font" icon="" icon_size="12″ icon_size_mobile="" icon_align=""]